I bought this hoya from Thailand in July 2011. The cutting that arrived was generous, but had broken leaves and some leaves vwere very sundamaged... Well, I never give up on any hoya and this one looked a little "naked" at first, but now it has gotten a few new leaves and a new vine has started growing. It's end of December, nearly 2012, so I'm hopeful it'll grow even more once the days get longer.

When I started trying to sort out the mess with acuta-parasitica-verticillata I wrote this hoya on Google... In less than 30 minutes I had found it called acuta, parasitica AND verticillata and all with the addition of var. Hendersonii. Wonder what it REALLY is?! I actually suspect this one is parasitica... at least, if you go by photos and descriptions of the leaves, but I'll keep it here until more information is available.

The leaves on this one are much bigger than other acuta and not so acute. They also have quite a few flecks and they are 10-21 cm long and 4-5 cm wide. I'm sure this will be a very nice hoya once it gets more leaves...

I have no idea what the flowers will look like, at least not the colour. So far I haven't found any photos on the Internet and no description of them either, so I guess I'll just have to wait to see when my own plant decides to bloom. I'm guessing they will be white!

To get back to Hoya acuta, click here:

To view any of the pictures on this page bigger, click on them and they will open up in new windows.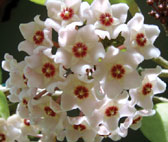 Read about how it all started
Why did I start collecting hoyas?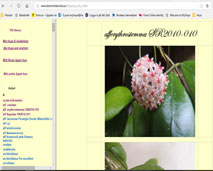 Private hoya links
Check out some of my favourite private hoya links from all over the world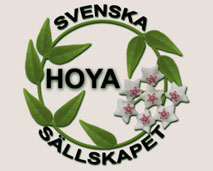 Public hoya links
Here you will find public sites from all over the world, places to buy hoyas from etc.

Hoya forums
Here you will find links to different hoya forums on the internet.

Other great links
Here you will find links to search sites, garden sites, fun sites, crazy sites, and other "useful" sites.