I bought this one as an unrooted cutting from Denmark in July 2006. It was the name it had then, Hoya gigantanganensis, that made me want it. When I unpacked the cutting I realized how pretty leaves this hoya have! I stuck it in a pot and one year later it hadn't grown much... In May 2011 it was still not very big, but early in the spring 2011 I cut half off and stuck it in the pot and thought two would increase the chance of new growth?! Nope, not in this case...
To view any of the pictures on this page bigger, click on them and they will open up in new windows.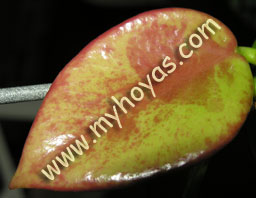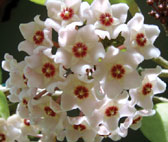 Read about how it all started
Why did I start collecting hoyas?

Private hoya links
Check out some of my favourite private hoya links from all over the world

Public hoya links
Here you will find public sites from all over the world, places to buy hoyas from etc.

Hoya forums
Here you will find links to different hoya forums on the internet.

Other great links
Here you will find links to search sites, garden sites, fun sites, crazy sites, and other "useful" sites.