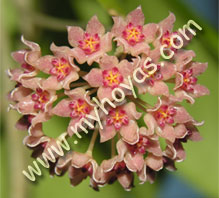 This hoya comes from the Philippines and it was described in 1904.
It's a climbing hoya, but also suitable for growing hanging. The leaves are ovate and rather pointy and measure about 7-10 cm long and 3-4 cm wide with clear lighter veins. Sometimes the leaves get red spots when grown in full sun. It's a small hoya that is easily controlled on a small support and the foliage gets thick quite fast.
The flowers are very small, but it flowers often as "compensation". Each flower is about 7 mm and there are about 20-25 flowers in an umbel. The corolla is pink ant the corona is darker with a yellow center. The flowers last only 1-2 days, have no nectar and are almost never fully opened. The smell is not too pleasant; to me it was like sweaty old socks! I'm grateful the smell isn't strong...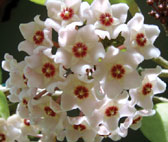 Read about how it all started
Why did I start collecting hoyas?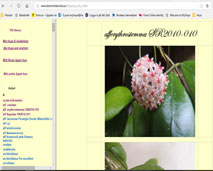 Private hoya links
Check out some of my favourite private hoya links from all over the world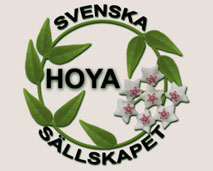 Public hoya links
Here you will find public sites from all over the world, places to buy hoyas from etc.

Hoya forums
Here you will find links to different hoya forums on the internet.

Other great links
Here you will find links to search sites, garden sites, fun sites, crazy sites, and other "useful" sites.