In March 2011 I received an e-mail with photos of a wild growing hoya and the guy who wrote to me wondered if I knew which hoya it could be and I guessed (like he also did) some kind of acuta/verticillata, probably 'Bronze'. Nathan Fedrizzi wrote in his e-mail that the photos were taken on a small island off the coast of Cambodia. The island was almost all jungle apart from one small village on one beach. Wonderful to see such photos!

It's always nice to see photos of wild growing hoyas and I asked Nathan if I could use his photos on my website and he said yes. I just hope you also enjoy these photos!

To read about my different Hoya acuta, click here:

To view any of the pictures bigger, click on them and they will open up in new windows.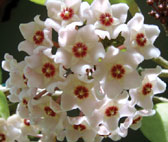 Read about how it all started
Why did I start collecting hoyas?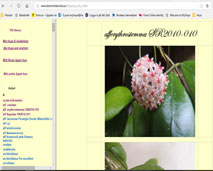 Private hoya links
Check out some of my favourite private hoya links from all over the world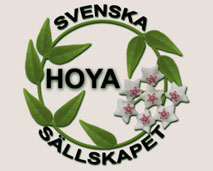 Public hoya links
Here you will find public sites from all over the world, places to buy hoyas from etc.

Hoya forums
Here you will find links to different hoya forums on the internet.

Other great links
Here you will find links to search sites, garden sites, fun sites, crazy sites, and other "useful" sites.